Unication G1 Pager
Description
The Unication G1 is rich with standard features including 16 minutes of stored voice and 11 minutes of voice memo. This enables recording of personal messages for on-the-scene reminders, notes, etc! The included Bluetooth allows pairing of your G1 with other devices. There are seven different backlight color options that allow you to assign colors to different channels.
Pager Features
• Best In Class Reception & Clarity
• Up To 64 Channels
• Scan Modes: Free, Silent, Normal, Priority
• Signaling Options: 2 Tone, 5/6 Tone, CDCSS(DPL), CTCSS(PL)
• AAA Batteries: Rechargable or Alkaline
• Rejects cellphone interference
• Message lock
• IP 67 Rated- Dustproof & Waterproof
• Submersible up to 3 feet/30 minutes
• 16 Minutes Voice Storage
• 11 Minutes Voice Memo
• On/Off Duty
• Bluetooth
• 7 Programmable Backlight Colors
• Software Defined
• Programmable Music & Voice Alerts
• 2 Year Standard Warranty (Optional 3 Year Extended Warranty Available)
Color
The G1 Pager is available in black, yellow, red and pink colors.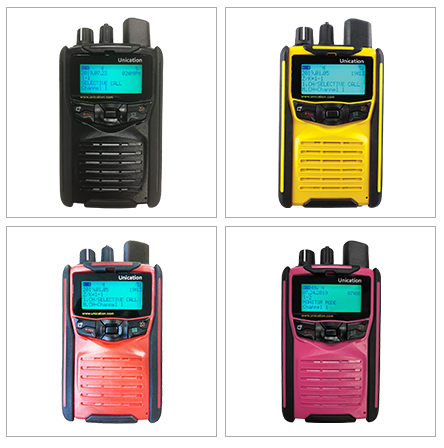 Video
Product Catalog
User Manual