DELIVER CUSTOMER SAVINGS ON TEAM COMMUNICATIONS SOLUTIONS 
K-12 End User Rebate Radio Tier Breakdown:

SPECIAL K-12 SCHOOL REBATES, DISCOUNTS AND FINANCING
K-12 schools will receive a rebate of up to o $15 USD / $19 CAD per qualifying radio and will submit their own claim online. In addition, when they purchase 10 MOTOTRBO™ XPR 7000e Series, XPR 7000e IS Series and/or SL 7000e Series radios, they can save $1,500 USD / $1,875 CAD with no trade-in requirement.
K-12 schools can also take advantage of 0% financing for 12 months or 3.1% financing for 36 months on radios and systems with no minimum purchase required.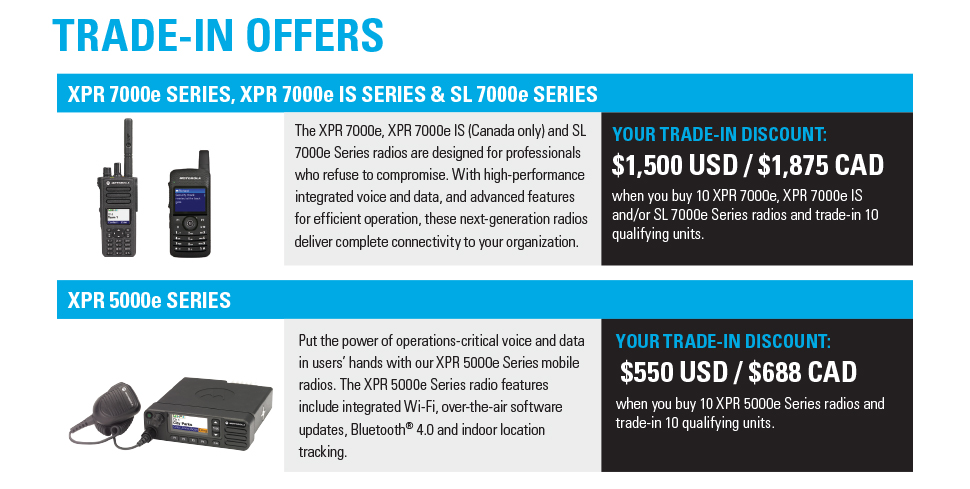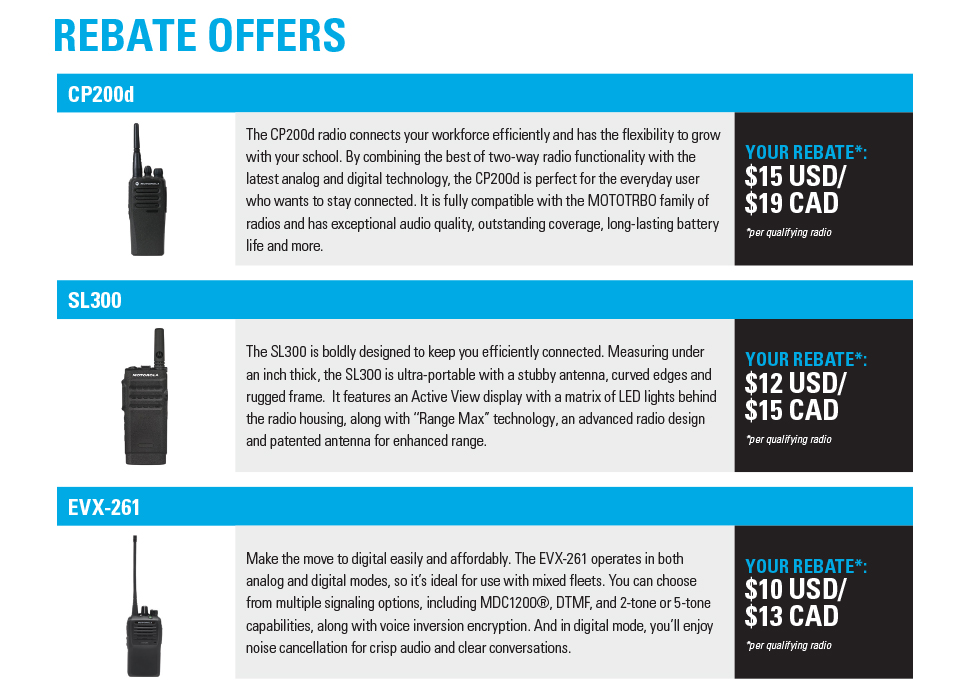 How Can We Help?
Not sure what you are looking for? The two way radio experts at Radio Express, Inc. can help. Request more information today.
Call Us Toll Free:
800-545-7748