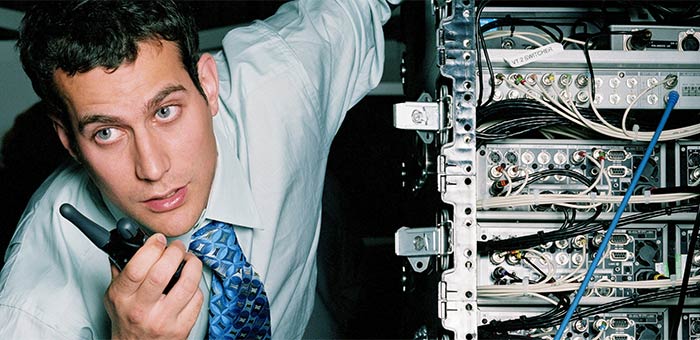 Providing Two-Way Radio, Cellular and Wireless Broadband In-Building Solutions In Northern Virginia, Washington DC, Baltimore and the Mid-Atlantic
Don't let weak signal inhibit your organization's success. Problems with cellular, radio or wireless communication can be detrimental to any organization's ability to function. We provide signal enhancement solutions that will maximize performance, effectiveness, reliability and return on investment.
Radio Express, Inc.delivers signal enhancement using an engineered system of high-tech antennas. This ensures high quality cellular handset and RF signal coverage in marginal to unusable RF signal environments, creating wireless solutions in-building and across grounds. Our systems provide practical, cost-effective coverage for single or multi-floor buildings, underground parking garages, tunnels, large warehouses and industrial complexes.
Several types of signal enhancement solutions offered include:
FCC Approved Bi-Directional Amplifiers (BDA)
Distributed Antenna Systems (DAS)
Radio-Over-Fiber Solutions
Radio Receiver Voting Systems
Radio & Cellular Repeaters
List of capabilities:
Project Management
Site Survey
System Engineering Design
Installation and Commissioning
Upgrading and Decommissioning
Maintenance and Warranty
Contact us if you have any questions about our in-building solutions.
How Can We Help?
Not sure what you are looking for? The two way radio experts at Radio Express, Inc. can help. Request more information today.
Call Us Toll Free:
800-545-7748