Call24 Wireless began in 1953 when Nick Reisenweaver, the chief engineer at WSJS television in Winston-Salem, N.C., began a sideline two-way radio business. The booming post-WWII economy helped Reisenweaver successfully grow his organization, as he met the dispatch communication needs of taxis, oil coal trucks and other mobile businesses. Now focusing solely on wireless communications, Call24 Wireless delivers solutions built on RCS's decades of design experience, installation expertise and responsive service.
The portfolio includes:
CALL24 Wireless TRBO Call Box
Key Benefits
Call24 TRBO provides a quick and easy way to upgrade existing and new Call24 Mk-1 and Mk-III call boxes to digital radio.
Instant reporting of alarms and security issues to on- or off-site personnel using existing radio infrastructure.
Mobile or dispatch monitoring and control.
Allows enhanced functionality to Motorola's Digital Radios by allowing DTMF control through the radio channel.
Long-range operation.
No monthly recurring fees.
No trenching or boring of communication lines.
Easily relocated.
Key Features
Interfaces: XPR or APX series.
Quick 2 Second Alerting, Quick Two-Way Communications.
Conventional Digital, IPSC, Capacity Plus, Connect Plus.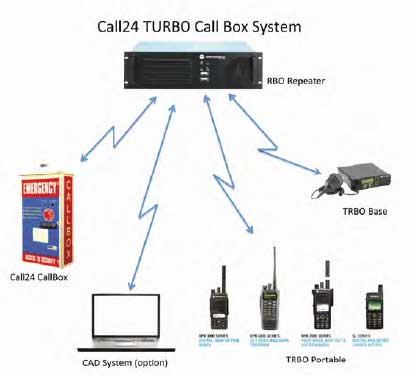 System Requirements And Types
Compatible with IP Site Connect, Capacity Plus, Linked Capacity Plus, Connect Plus & Capacity Max.
Industries
Mining, Oil & Gas, National Government Security, Public Services (non Public Safety Government) Transportation & Logistics, Utilities.
Application Partner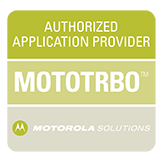 How Can We Help?
Not sure what you are looking for? The two way radio experts at Radio Express, Inc. can help. Request more information today.
Call Us Toll Free:
800-545-7748